It's been a long time since we rock and rolled, bellowed Robert Plant as Led Zeppelin stepped on stage at Madison Square Garden last night, for the first of six shows (three at the Garden, three at Nassau Coliseum), over the next two weeks. It's actually been a year and a half since Led Zep's last appearance. In the meantime, their cult has become so enormous that this is the longest and largest stand and rock group has ever done locally.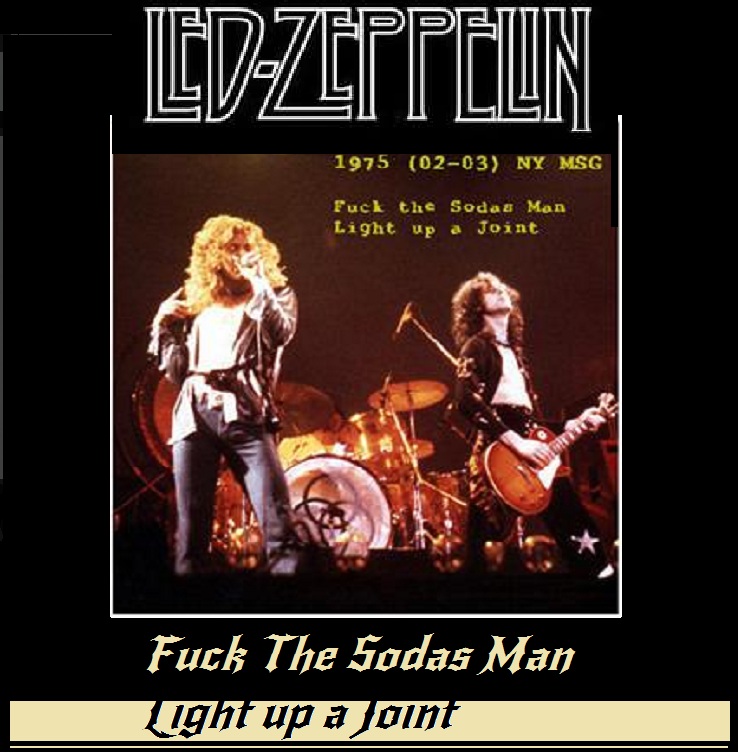 What's up for grabs is the title of world's greatest rock and roll band. There are only two other serious challengers, Rolling Stones and the Who. The Who have not made a major album in three years. In the last five years, the Stones have made four great ones, but only three of their six releases have sold 1,000,000 copies or more. Led Zeppelin have only made five albums – with a sixth shortly to be released – and all of them have sold more than a million copies. One of them, their fourth, sold over 2,000,000. The Stones may have the rep, but Led Zep have the numbers. (D. Marsh, NY Newsday Feb. 75)
MADISON  SQUARE GARDEN, N.Y.
Led Zeppelin, atop the rock heap these days, gave an exciting concert Monday (3), the first of six dates in the New York City area, three each at Madison Square Garden and Nassau Coliseum, Uniondale, L.I. The  total haul for the Jerry Weintraub promotions here will near $950,000.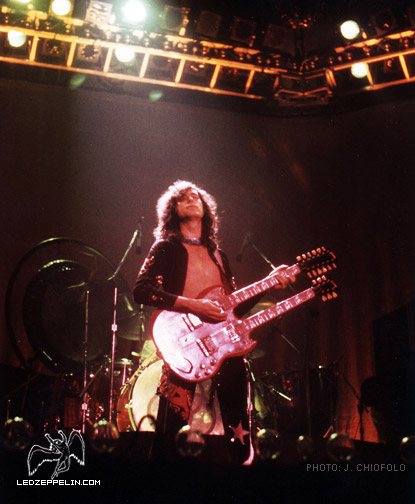 None of the rowdyness and damage caused by prospective ticket purchasers and those denied  entry at other locations was in evidence at the Garden, where the youthful crowd was in better order than at many other local rock shows. Security was tip top, also.
Auditors were rewarded by the tour's first performance of an expanded version of the oldie, «Dazed and Confused,» which had not been done previously because of a pre-tour injury to Jimmy Page's fingers. They seemed okay in Monday's tour de force as Page reinforced his rep as one of rock's premier  guitarists, a rep dating back to his days with the Yardbirds.
Although plagued with a sore throat, Robert Plant was dynamic as lead singer-sex symbol. Bass guitarist John Paul Jones excelled on a variety of keyboard in several numbers from the Britishers' upcoming album, the first on their own Swan Song label.
Even John Bonham's 18-minute drum solo had more inventive twists than heretofore. But it was still too long. Writing was a big production plus. [-Kirb. | Published 2-5-75]
---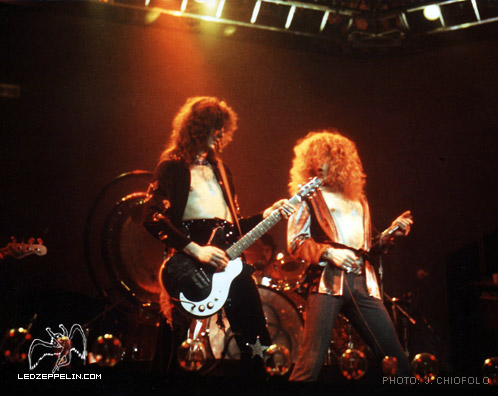 Press Review: MADISON SQUARE GARDEN, NYC – The Led Zeppelin sold-out tour crashed and flashed its way into New York in the thoroughly professional way that only rock's premiere heavy band can accomplish. The Zep proved again that they have no competition from the bands with whom they are often unintelligently lumped (i.e. Grand Funk, Deep Purple), as they create sophisticated hard rock with unusual and complex rhythms and expert vocal and instrumental construction and coloring.
The nearly three hour show this tour is slicker than in past years (gone. for example is the impressive acoustic set from several tours back) and did not lack weaknesses, especially in Robert Plant's apparently hoarse voice which avoided the falsetto trademark of the last two LPs. and in the sound, which was muddier than would be expected from the massive PA system. Nevertheless, the show was by all indications a resounding success, with material spanning the complete history of the group.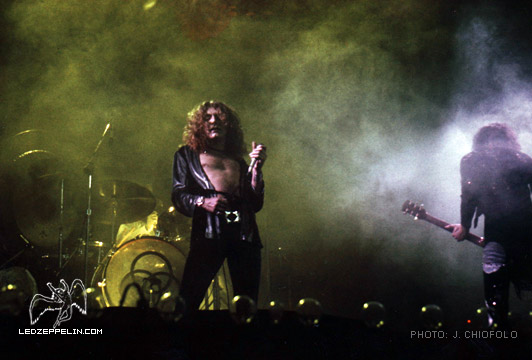 High points of the well-paced set included an extended «Dazed And Confused» from the first album performed only once before on the tour due to Jimmy Page's injured finger, which seemed to little affect his fine solo on the tune, the classic Stairway To Heaven, perhaps the most impressive tune of the evening , and the eerie «No Quarter» which featured bassist John Paul Jones' tasty keyboard work. John Bonham's drumming was particularly impressive this night and was featured solo in »Moby Dick.
Three diverse new tunes from the upcoming «Physical Graffiti» LP were aired the unusual »Kashmir.» the blues «In My Time Of Dying,» and «Trampled Underfoot», all fine new pieces. «Houses Of the Holy» material rounded out the set and the two encores featured «Whole Lotta Love» and «Communication Breakdown».
In all cases, the music was enhanced by a fine lighting system supplemented by laser and smoke effects.
Led Zeppelin continues to prove that heavy rock can be intelligently and creatively executed, and their incredible popularity attests to the fact that audiences can still recognize quality when they hear it. [-BK, Cashbox, 2/75]