IF THERE was ever a concert that you could brag about seeing  to all your friends, it was the Led Zeppelin one at Earls Court on Sunday evening.  It turned out to be a nocturnal delight, one which should be remembered for eons to come.
The American show that they brought home with them comprised some of the best rock music in the world, highlighted by opulent stage and lighting effects and an abundance of dry ice in traffic light colours.
Led endeavoured to take us on a musical journey of their six and a half years reign. Robert Plant made a jolly raconteur as he told us about the good times, the hard times and times when  the four heroes sat around the fire sipping tea. The sound in the vast arena was amazingly clear and concise, which was why Zeppelin decided to add an extra half hour to their three hour show.
Rock And Roll was the first thing to get an airing, with Plant's staccato voice machine gunning around the hall and proving that his golden larynx is an Instrument in Itself. Jimmy Page's fluid, flaunting guitar work knocked everyone for six as he juggled with the chords, making them sing, dance, do almost anything. All this craftsmanship was guaranteed to get the most frigid listener buzzing like a bumble bee and warming up for the astounding things to come.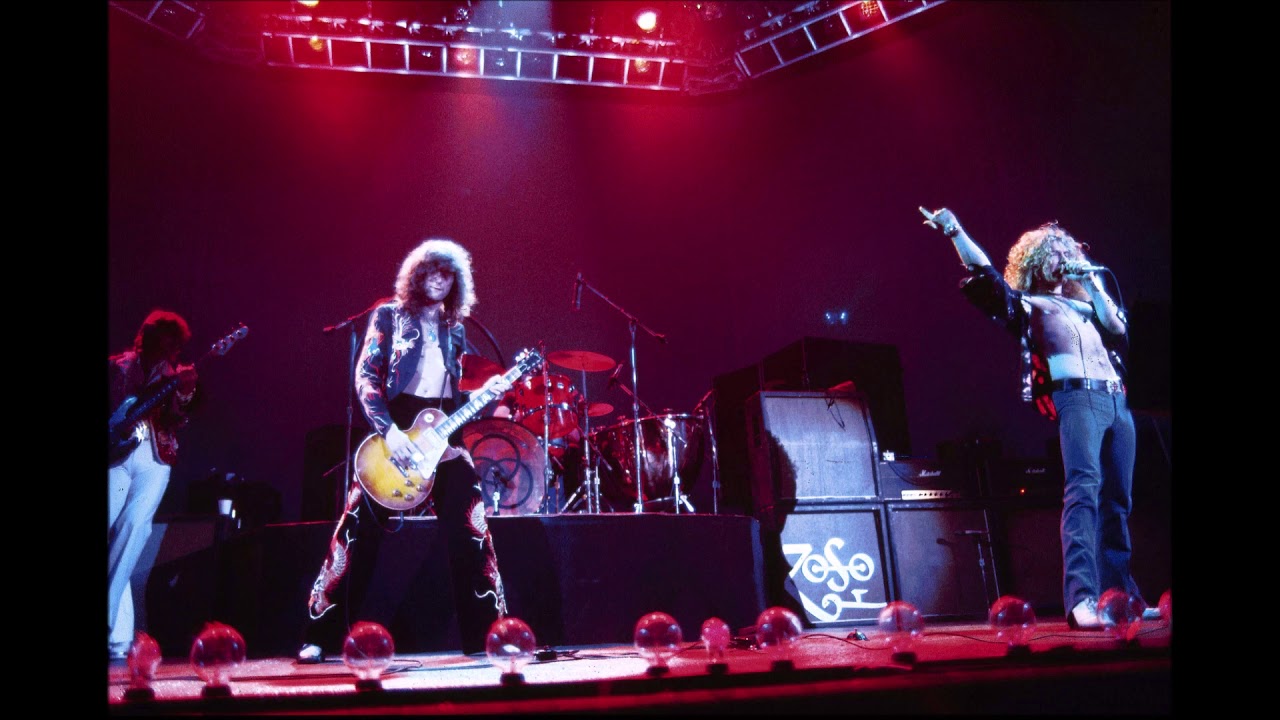 Above the massive stage stood a video screen depicting each member at different times so that the fans in the cheap seats could get a better look.
In My Time Of Dying contained some slidework wizardry from Page and a thumping bass from J.P. Jones, 'though it was Kashmir which got the most response and it could well become a second Stairway To Heaven.
John Paul Jones, who up 'til now displayed some splendid bass work, shifted to piano to do some lilting melodies on the solemn No Quarter. But one of the highlights, for me was their mellow acoustic set. Comprising the illustrious Tangerine and Going To California. John Paul Jones on mandolin and Page on acoustic  guitar, together made a beautiful kaleidoscope  of notes. On these numbers, dear ol' Bonham, looking portly of late, attempted to join in with the others for a four part harmony. Plant amusingly jibed afterwards that they'd be singing the Hollies' Bus Stop next!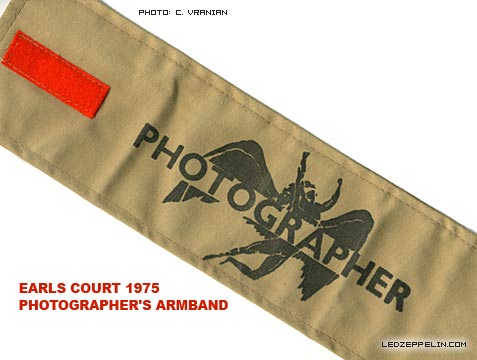 The next twenty minutes allowed Zep to get off and jam. The inimitable Moby Dick was the springboard for Bonham to demonstrate his drumming talents, and with the giant screen hanging overhead we could clearly see what the maestro was doing. Alas the drum solo was far too long and involved,  giving way to a numb-bum, although admittedly, the first ten minutes of his playing were superb.
The well-known favourite Dazed And Confused was perhaps the most exciting visual sequence of all. Jimmy Page used a violin bow to produce some macabre, mind -boggling amends. A laser with three strips of light filled the stage to enhance the solo.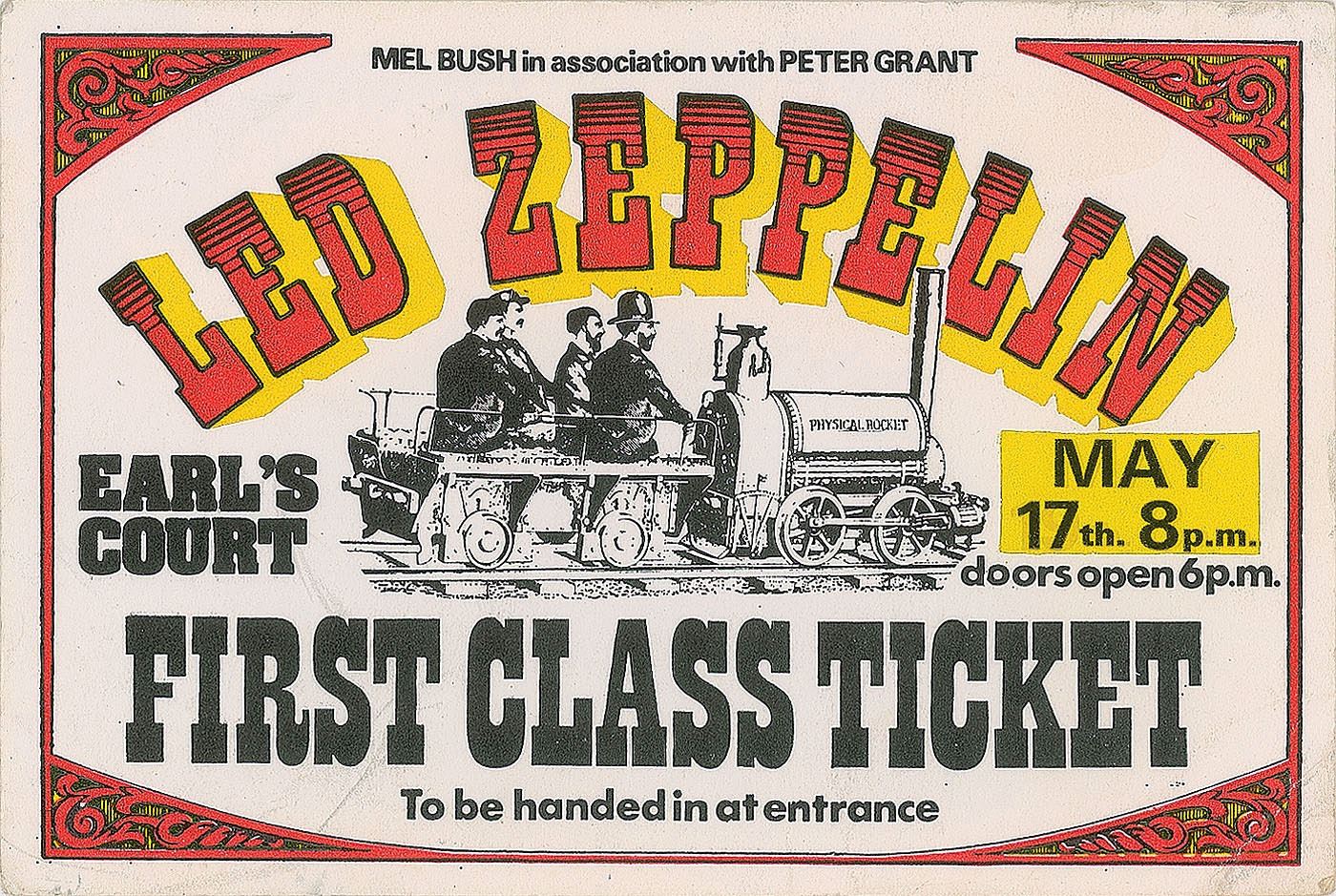 The finale was of course Stairway To Heaven, an extravaganza of all things bright an' beautiful. This got the crowd on their feet and clapping for more.
The encore was Whole Lotta Love, improved with age in the same way a good wine tastes better if  allowed to mellow.
Before Zep left the stage Robert Plant said: «Thanks for your time it's been our pleasure.» Well,  well, what an awfully nice fellow! [Record Mirror / May 1975 / JAN ILES]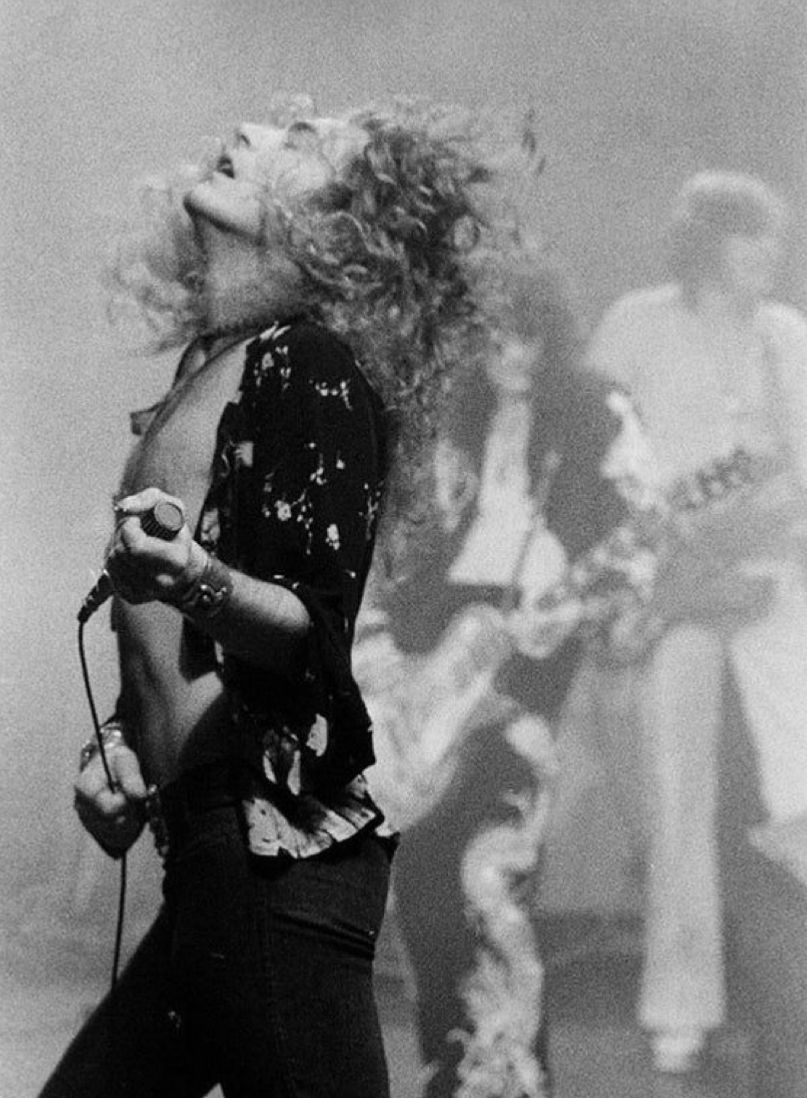 Setlist: 
Rock and Roll, Sick Again, Over the Hills and Far Away, In My Time of Dying, The Song Remains the Same, Rain Song, Kashmir, No Quarter, Tangerine, Going to California, That's the Way, Bron-Y-Aur Stomp, Trampled Underfoot, Moby Dick, Dazed and Confused (incl. San Francisco), Stairway to Heaven, Whole Lotta Love (incl The Crunge), Black Dog, Heartbreaker, Communication Breakdown.